Laptop Repair – tools you will need
There are a wide range of options for tools when it comes to laptop repair.  You can buy tools individually or in sets.
The truth is about 99% of your work you can do with a single screwdriver, however there will times when you need other equipment too so here's a list of stuff that we have used over the years.
A Typical all in one laptop repair tool kit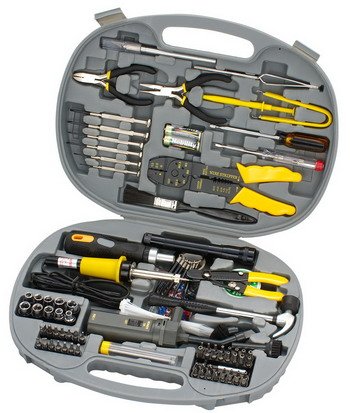 If you want to put together your own laptop repair tool kit then here's what you will need:
A set of precision screwdrivers including Torx heads

Do not go cheap here, try to get good quality ones that have a magnetic tip.  That magnetism will comes in handy for retrieving small screws from places that your fingers can't go.  They also help to insert screws into tricky places too.
A selection of precision pliers
I seldom use pliers but they are an essential part of your tool kit, you just don't know when you will need them.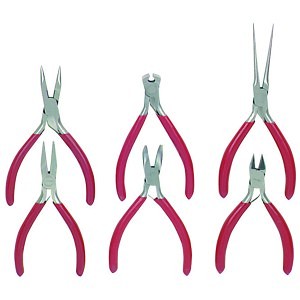 A soldering iron & solder
I have owned a lot of soldering irons over the years, I've had expensive and cheap ones and to be honest I have just as much use out of inexpensive ones as I have ones that cost an arm and a leg.  The choice is yours which you go for but I'd buy a budget kit for the amount of times you will actually need to get it out.  People who think of laptop repair and soldering equipment usually think of Reflow stations and expensive Reballing equipment.  This is expensive and unnecessary, to make a profit you would be better outsourcing certain aspects of laptop repair which requires this sort of equipment and we will cover this later on.
Buy lead free solder and make sure you have a desoldering pump (shown here) too.
Multimeter
Personally, I like to go for a meter that sounds a beep when a circuit is complete.  I also prefer digital over analogue.  Again, the choice is yours and I know lots of people have their own preferences but this is just my opinion based on the last 22 years experience in the field of IT repair.  The model shown below is one you can get from Maplin or Radio Shack for around £8 (about $12) and suits the purpose well.